What To Wear To A Hoedown
As hoedowns often involve lively dancing and activities, it's a good idea to opt for underwear that allows freedom of movement.
Choose a breathable fabric like cotton, allowing you to last on the dancefloor and feel your best.
Here are our top pick of cotton underwear brands in 2023.
Jeans
A classic choice for a hoedown, jeans provide durability and a rugged look that will help you fit right in with the Western theme.
Opt for a plain pair, or go full Dolly Parton by choosing ones with embellishments like jewels or patches.
Stay sustainable by checking out these affordable and fair trade jeans.
Plaid Shirt
A staple of Western fashion, plaid shirts in vibrant colors or classic checks capture the hoedown vibe in a very cool way.
Tie one around you waist for a more tomboy vibe, or choose a cropped style for something a little sexier.
Here are some of our favorite American made flannel shirt brands.
Cowboy/ Cowgirl Boots
Complete your outfit with a pair of sturdy and stylish cowboy boots. These look super cute with denim shorts or under jeans.
Choose vegan leather or suede options for an authentic, sustainable touch.
Check out our ultimate list of affordable vegan boots in 2023.
Cowboy Hat
If you're more comfortable wearing your normal everyday attire, then the least you could do is pop a cowboy hat on.
It not only adds style but also protects you from the sun. Pick a neutral color, or go loud – it's up to you!
For more Western aesthetic style ideas, look no further.
SOME TIPS FOR ROCKING WESTERN WEAR
1. Cowboy Boots Are A Must Have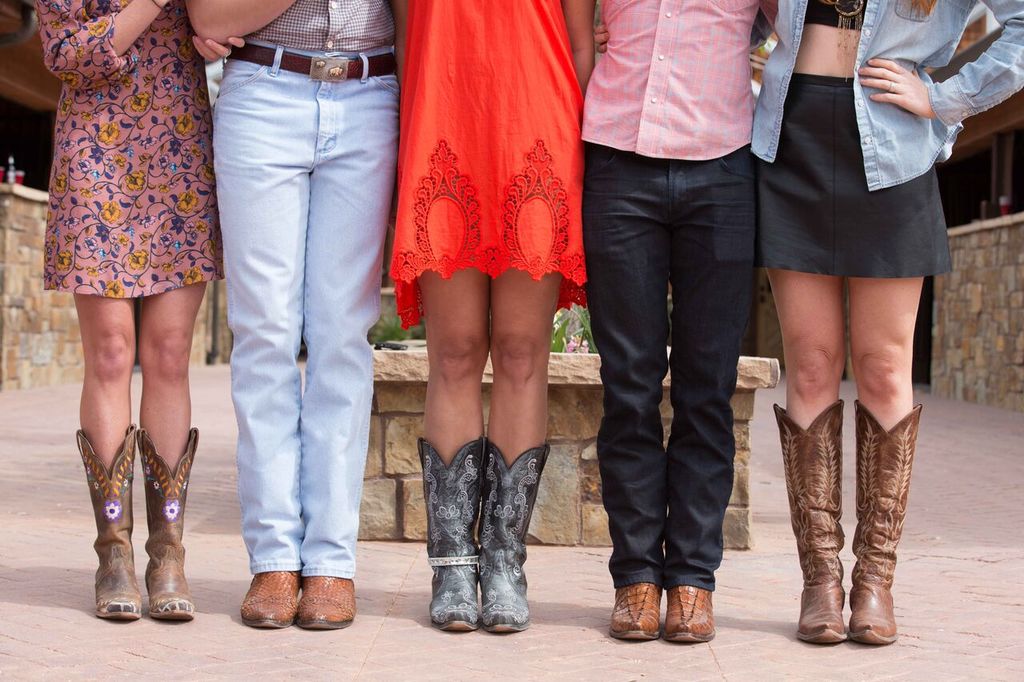 It would be a sin to suggest wearing anything besides boots when it comes to footwear with any of the following outfits. If you are buying your first pair go with brown or black leather so they match with everything. Stiff leather boots are made to be worn snugly, so make sure to break them in before the party.
Best places to buy cowboy boots in Denver
Boot Barn: 8500 East Orchard Road
Ghost Rider Boots: 890 Grape Street
Cry Baby Ranch: 1421 Larimer Street
2. A White Cotton Dress is a Great Staple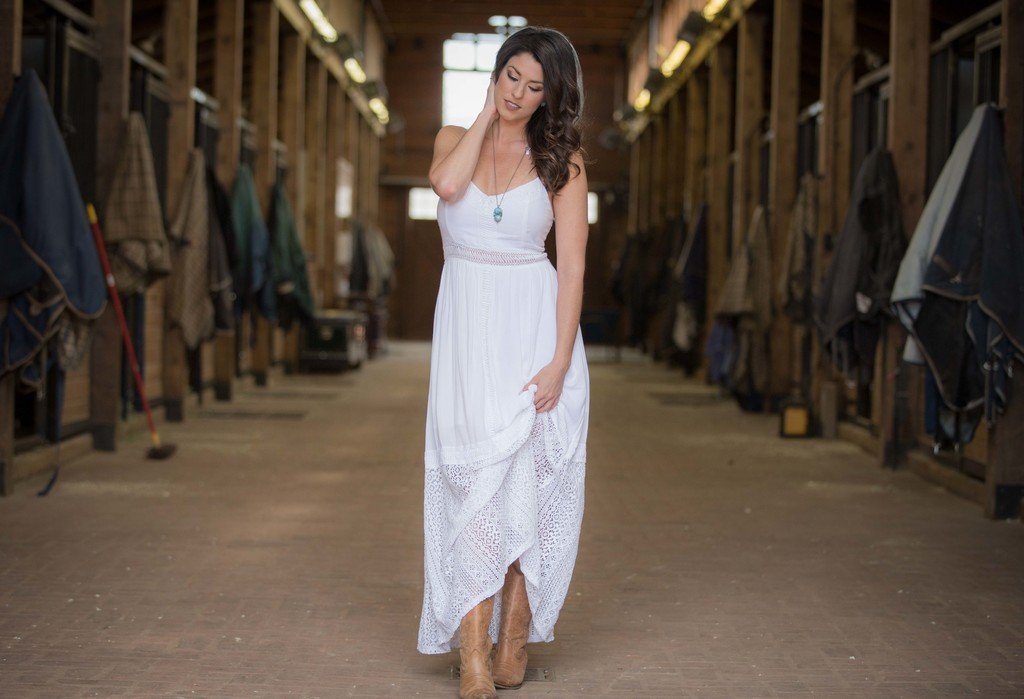 Nothing screams Southern belle like a white dress. Whether cotton or lace you can't go wrong. Pair a white dress with a pop of color like turquoise jewelry or red lipstick. Warning: don't expect a clean white dress to stay spotless after a night of line dancing at the Barn Party.
3. Trends to Try: Off the Shoulder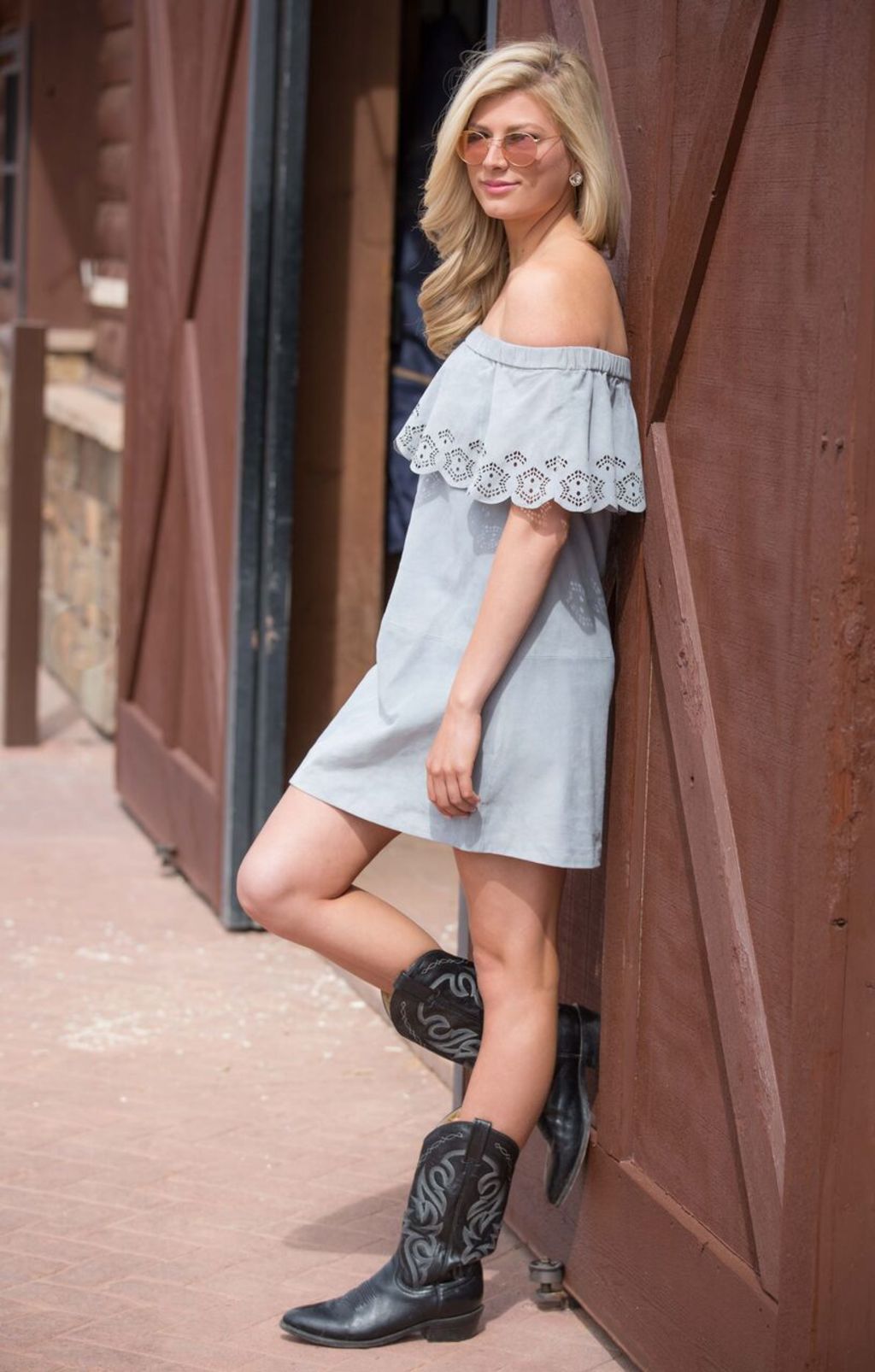 Cowboys will line up to be caught under a neon moon with cowgirls who rock this chic-casual off-the-shoulder look. There is something about the simplicity of a breathable dress' relaxed fit that commands the attention in a room. Pro tip: Off-the-shoulder looks highlight the neckline already so skip wearing a necklace and stick with earrings and hand jewelry for this look.
Shop the Look