What To Wear In Mauritius In January
Mauritius is a vibrant and lively island nation. From beaches and clubs to forest walks and scuba diving, you can enjoy a multitude of activities in Mauritius. Mauritius has a strong connection with India, due to a large number of Indian immigrants there. However, it is ironic that the dressing sense of Mauritians is similar to what is seen in the western world. If you are travelling to Mauritius and need help with what to wear, here is a comprehensive guide to what to pack.
Mauritius Travel Packages
Compare quotes from upto 3 travel agents for freePrevious
7 Days / 6 Nights
₹63,500 per adult on twin sharing
Get Quotes >
5 Days / 4 Nights
₹36,799 per adult on twin sharing
Get Quotes >
7 Days / 6 Nights
₹40,000 per adult on twin sharing
Get Quotes >
7 Days / 6 Nights
₹78,500 per adult on twin sharing
Get Quotes >
7 Days / 6 Nights
₹44,499 per adult on twin sharing
Get Quotes >
7 Days / 6 Nights
₹69,999 per adult on twin sharing
Get Quotes >
View All Packages For MauritiusNext
View All Packages For Mauritius
Formals and Semi-formal
Many hotels in Mauritius have a dress code for men and women. You cannot wear denim and slip into one of these hotels. Here are the alternatives to jeans and shorts.
Trousers: Covering both the legs, trousers give you both semi-formal and formal looks. Also, a smart choice of the bottom can be the most powerful thing giving you an instant good look. Men can choose from a variety of trousers. Chinos give you a cool lookout of all other types.
Formal pants: Formal pants are also something different from the standard pants that you always wear. They add spark and smartness to your personality too. Also, wearing a blazer of the nearest shades of your formal pant will add to the symmetry.
Slacks: Women can wear slacks and leggings to give a classic look. They are comfortable and at the same time provide a dignified look to your personality.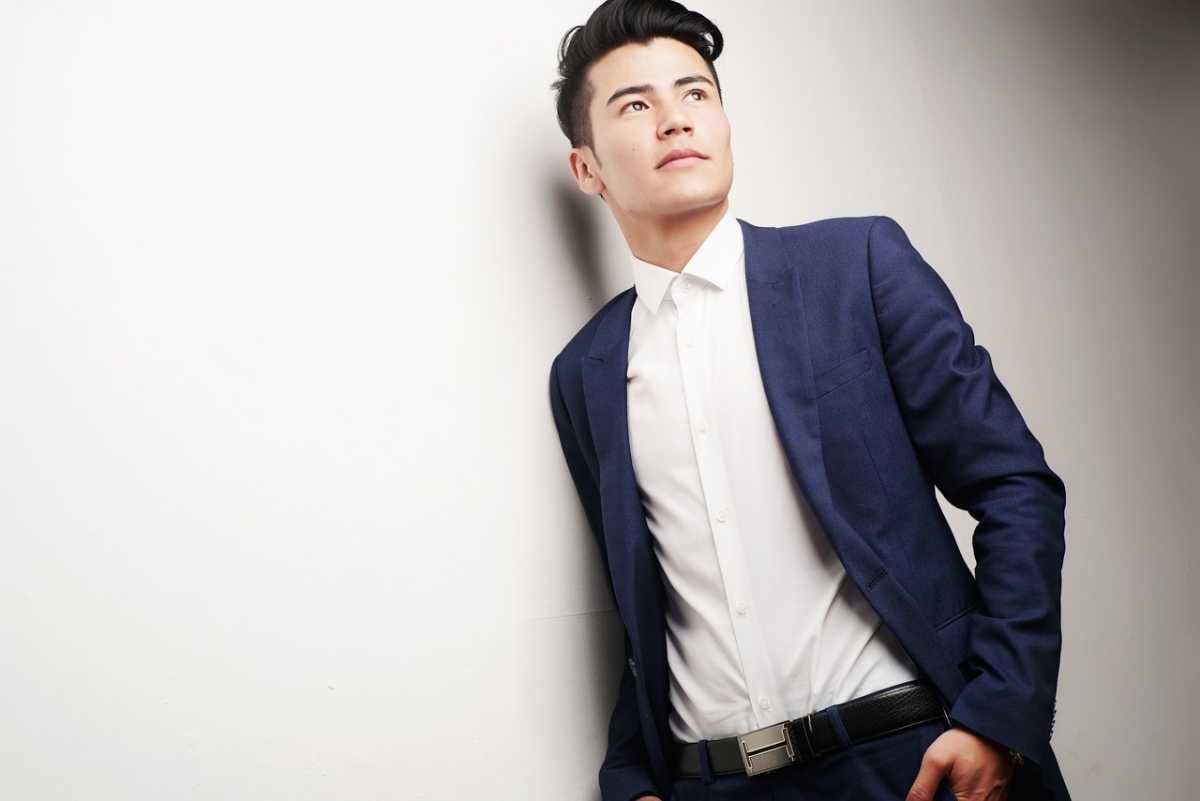 Casuals
T-shirts: T-shirts are always comfortable to go with. Most of the locals in Mauritius will also be dressed in either solid t-shirts or printed t-shirts.
Capri Pants: these pants come down to between your knee and calf. Sometimes, Capri pants are come down till your knee. You can wear them while you take a stroll in the resort or while buying some street food in Port Louis.
Shorts: Mauritius is a tropical country with an average temperature of 28°C. You might find the weather humid and hot. Wearing shorts is more comfortable while relaxing in your room or even when you go outside to walk in the parks.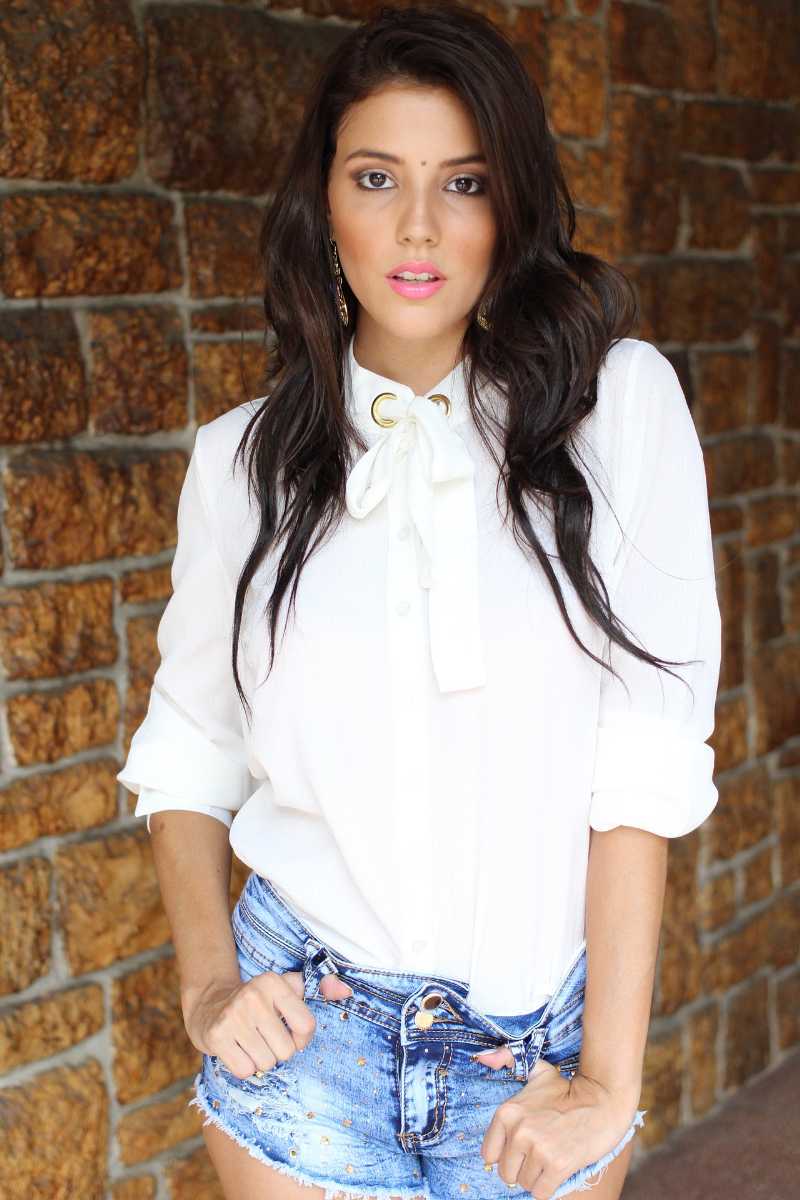 Tops: from cold-shoulders, off shoulders to cami tops and spaghetti, there are a variety of tops to choose from. All of them look good when worn casually. You can wear these tops in shorts, trousers, slacks and many more.
Palazzo Pants: these loose, wide-legged trousers are very comfortable when worn. These best match the hot sunny weather in the coastal town of Mauritius.
Beachwear
One must-visit beach in Mauritius for sure. You might relax on the white sandy beaches or take a walk along the shoreline. When it is time to hit the beach and chill on the sand, wear these beautiful yet comfy clothing.
Maxi dresses: from poolside afternoons to beachfront dinners, wearing a maxi is perfect on the beach.
One-Piece Suit: when paired with skirts and shorts, a one-piece suit works as a cute tank top too. If you like to get into the water, you need to wear a good swimsuit. You might also take this as a chance to flaunt your hot abs that you have been working so hard in the gym for. Sometimes you might feel uncomfortable wearing a bikini. In such cases, there are other good alternatives like high-waist bikinis, tankinis, monokinis and many more.
Romper: a romper is that one super single piece that will take you from the beach to your dinner spot easily. It looks trendy and stylish and at the same time keeps you cool too. A lace-up top in beachwear is super trendy right now. Embroidered romper, stem sleeveless lit romper, tiered romper, high neck romper and many more styles look good when worn on a beach.
Cover-ups: cover-ups are used to layer over the swimwear. Cover-ups save you when you wear a bikini and get worried about being in public while exiting the beach. So, cover-ups are significant clothing in beachwear.
Sarong: Sarongs are long fabrics that are wrapped around the waist. Worn in South Asia and East Africa, Sarongs are famous for their comfy feel on the beach. They are highly underrated but don't worry as sarongs are one of the most useful beach essentials. You can say that nothing is more tropical than a Sarong.
Evening/Night Wear
Women can be seen exclusively wearing the following clothes in Mauritius at night.
Nighties: also known as nightgowns. They hang loosely and are made of cotton, satin or nylon. Also, there are a variety of elegant designs to pick from.
Shorts: if you find maxi dresses and nighties turning you off, go with sequined shorts. Pair these shorts with tank tops or plain spaghetti. Enjoy your tired evenings with sequined shorts.
Long skirts: for a summery evening, a long skirt paired with a heel gives the best look. Long skirts are comfortable and at the same time look very elegant on everybody.
Miniskirts: if you think long skirts would make you feel sweaty inside, go with miniskirts. They usually come down till your mid-thighs. Miniskirts are perfect clothing for an evening in a cafe or bar.
Footwear
For obvious reasons, wearing pencil heels on a beach will not work well. You need to be as much careful and conscious about footwear as much as you are about clothing.
Sandals and flip-flops: you would not want to have sweaty feet by wearing shoes or footwear that completely closes your feet. So wearing flip-flops and open-toe sandals will be the best option. They also look good with the casual wear like jeans, shorts, palazzos and others. Also, there is a high possibility that you might break your expensive footwear on the beach while playing and running around. So wear slippers and flip-flops that can be easily replaced.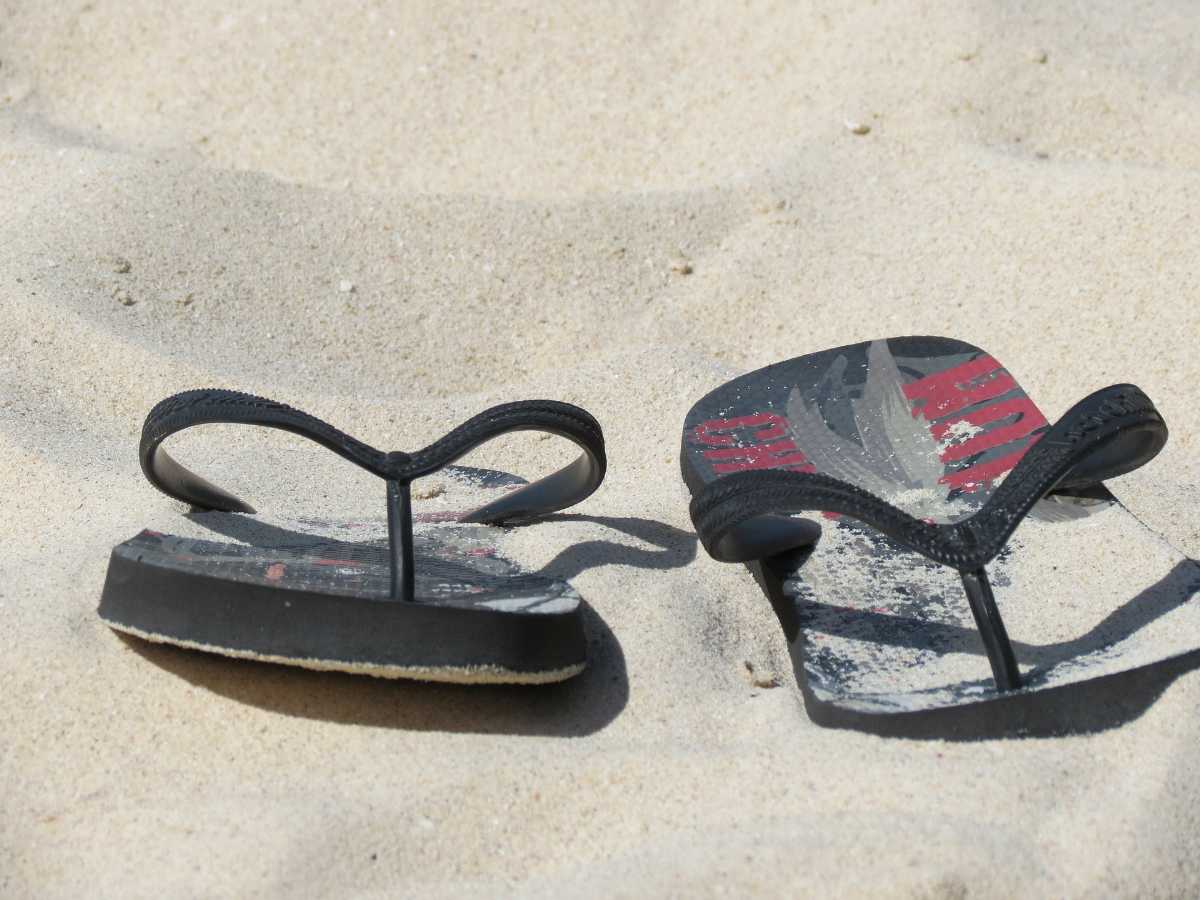 Gladiator shoes: there is something special about these shoes. As they are not entirely closed, they don't suffocate your feet. Also, they are a perfect match for all summer wear. Be it on a beach or in a restaurant, gladiator shoes will give you a stylish look.
Boots: tourists visit Mauritius in summers. It is also that time of the year when you encounter frequent spells of showers that last for long. Wearing waterproof boots will protect your legs from getting hurt.
Hiking boots: there are many hiking spots in Mauritius, and you will hike on one of those mountains for sure. Carry your hiking boots along with you, just in case you feel like climbing to reach one of the peaks in Mauritius. They would be gelpful even when you feel like venturing into the forests to discover the wild.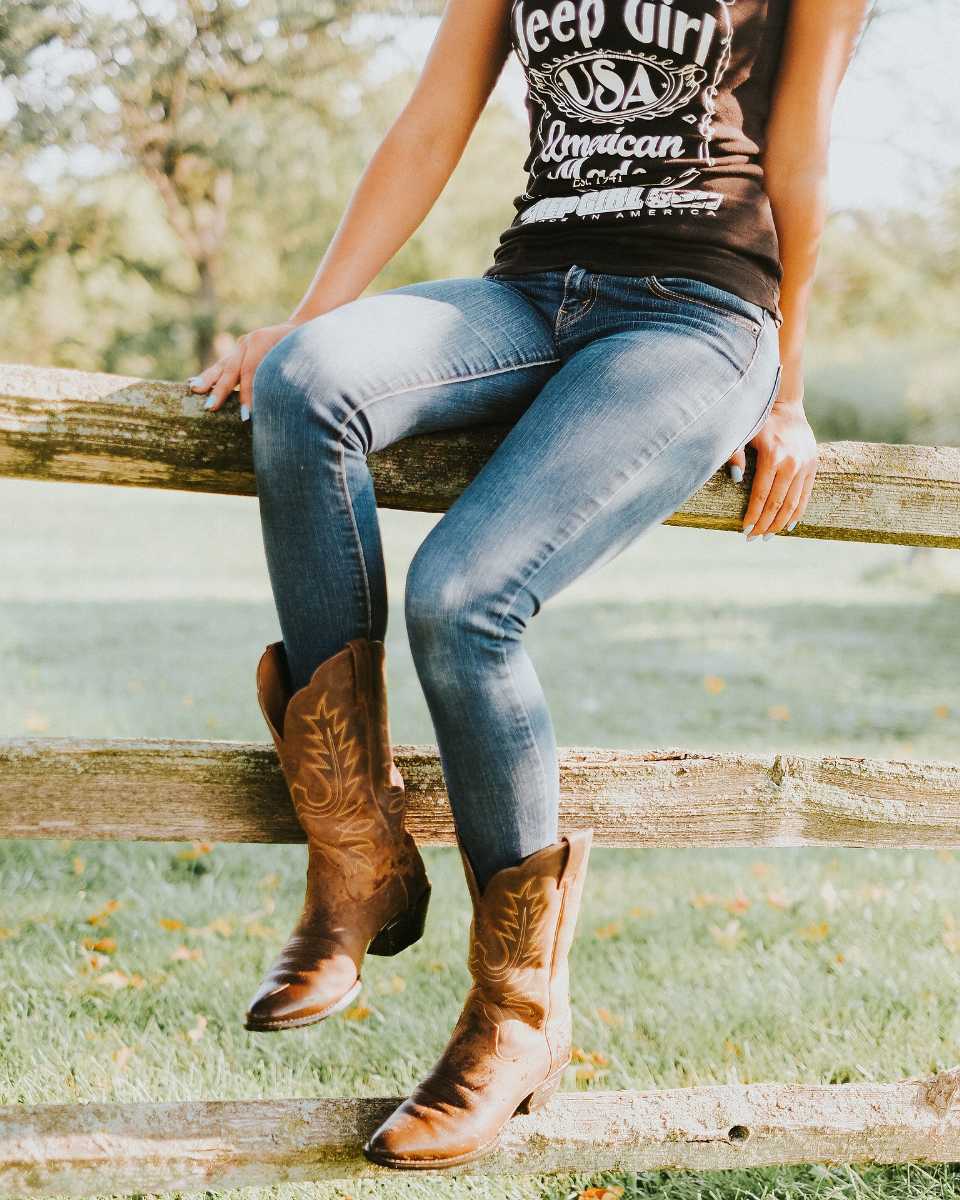 Accessories
Sunglasses: protect your eyes from the UV rays during sunny afternoons by wearing sun glasses. They are available in different shades to match your tastes. Also, another reason to consider carrying sunglasses is that it gives you a holiday feeling. You will also look cool in photographs.

Lip balm: keep your lips protected by carrying a lip balm along with you. Lips are sensitive and just like skin; they are also vulnerable to sunburns.
Sunscreen: you need sunscreen or a sunburn lotion to keep your skin protected from harmful UV rays. When exposed to the sun on a beach, you will suffer sunburns, and it would spoil your holiday mood completely.
Classic hat: don on one of the classic hats to protect your face from sun rays. Wearing a hat also gives you a royal look, and if you like one, you need to wear a hat for sure. Pairing a hat with a long gown will add to your style as well.

Colourful hairclip: imagine securing a strand of your hair with a colourful hair clip shaped like a rose. It gives a beautiful look to your beach style. Don't forget to take a few hair clips that match your dresses.
Towelettes: towelettes are small square-shaped wet papers that are often used on your face and hands. There might be times when you don't find clean water. Towelettes come in handy in such situations. These hand wipes can also be used after finishing your meal.

What to Wear in Mauritius
Mauritius Style Tips
A basic rule of thumb is relaxed dress.
Avoid synthetic fabrics that are just too uncomfortable in the heat.
Pack plenty of beach wear but modesty is expected and nudity – including females going topless – is an absolute no-no, so be conservative and you won't offend.
A wide-brimmed sunhat is a must along with quality sunglasses.
Please show due respect when visiting religious sites; cover-up and remove leather shoes and belts.
Your laundry will be done for you as standard at most all-inclusive hotels, meaning that you can pack very light.
Pack for the weather
It's hot all year round, with not too much variation. The sun is very strong and it is essential that you wear a high factor sunscreen (we love the Riemann P20 range for 10 hour protection) to be safe – even on cloudy days. As it's expensive to buy on the island take plenty with you.
In the summer (November, December, January, February, March and April) it is still very warm at night, so take your lightest weight clothes in natural, breathable fabrics such as silk, linen or cotton.
Summers are humid too.
December to February are the hottest months.
The winter months of May, June, July, August, September and October are a little cooler by day, and you may need a pashmina or light sweater for the evenings.
Rainfall varies widely across the island, with the Central Plateau being the wettet region. Local showers often pass quickly, but a small travel umbrella and lightweight raincoat may come in handy. It is wettest in the summer months and relatively dry from June to November.
We love the Weather+ app – it gives an accurate 6 day forecast for day and night, which when you're planning from home is really helpful. You can keep all the places you've been to too – a nice way to remember your trip
Shoes to pack for Mauritius
Some of the beach sand is coral, which means you will need flip-flops and they are much cheaper to bring with you – Mauritius is quite expensive for tourists.
For vacation footwear we love the Lindsay Phillips Switch Flops range – using interchangeable shoe and flip-flop bases with snap-on decorations, you can change your look from day to evening in an instant whilst still packing light.
For paddling, swimming or snorkeling pack dive shoes or similar, as the coral will hurt your feet.
There is lots to explore on the island, including the Casela Nature Park, Botanical Gardens and an extinct volcano. If you're planning to walk around, take comfortable flat shoes or walking sandals (we love Hotter shoes, they are incredibly light and comfy).
Clothing tips for women
For evenings, ladies tend to wear short summer dresses for dining.
A few well-chosen pieces of costume jewelry or accessories will transform any outfit.
And a pashmina or sarong is a versatile piece that will add a bit of 'glam' when you need it, cover your shoulders in the sun, or keep off a chill from air conditioning.
The summer humidity can play havoc with your hair, so think about taking a scarf or some accessories to keep it tidy.
Clothing tips for men
For evenings guys' dress is smart casual – opt for long pants and short-sleeved shirts.
If you're looking for versatile and stylish beachwear, try the Madda Fella range of shirts, shorts, polos and swimwear.
For great versatile travel jackets with multiple pockets including RFID security options, we love the SCOTTeVEST range.