Best Shoes To Wear With A Richie Brace
The Richie Brace® products function best in lace-up athletic shoes but can be won in some loafer style shoes, "Mary Jane" style women's dress shoes and even in sandals as long as there are straps across the forefoot and around the heel.
During your orthotics fitting appointment, it is important you bring along the pair of shoes that are going to be worn with the AFO or splint. This allows the Orthotist to assess them and fit the orthotics to the shape of the shoe for best alignment and fit.
If you need to buy a new pair of shoes, you will need to do this before your fitting appointment. Here are our top tips for buying shoes to wear with AFOs or splints.



When buying shoes, make sure:
1. The heel is low, but not too flat
A high heel or completely flat sole can change how an AFO works. This can be bad for your feet and affect your walking.
Look for a shoe with low heel height. Arching your foot too high can create problems for your feet, legs and lower back. The angle may also cause the foot to slide out of the AFO.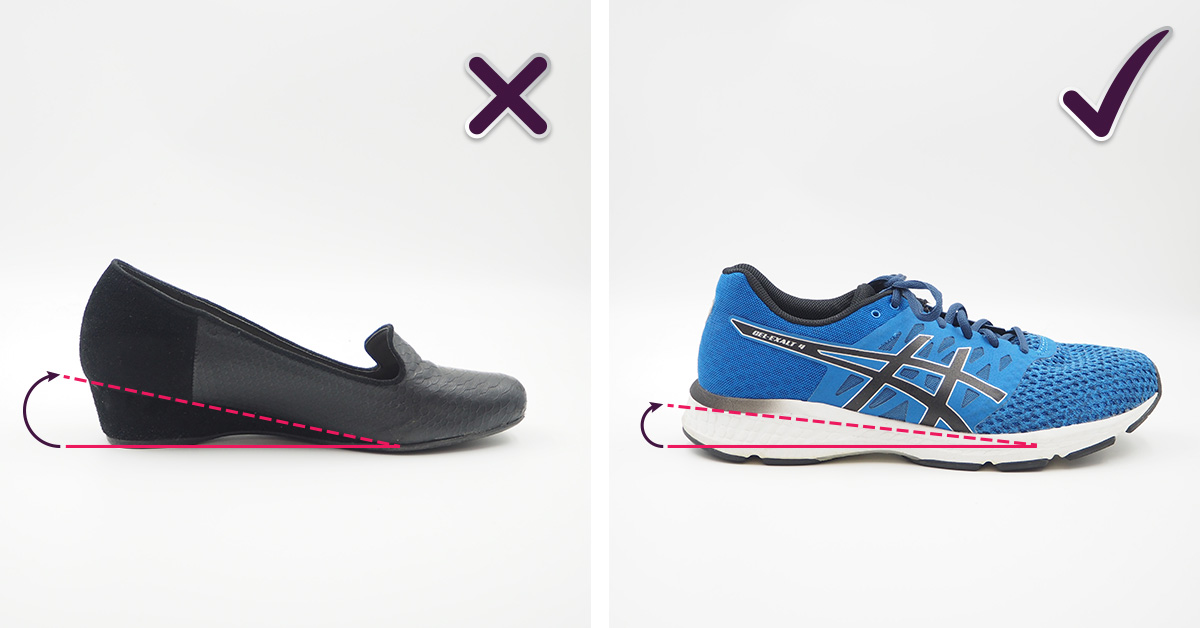 A completely flat sole can be damaging too. A flat sole can cause overstretching, tearing, or inflammation of the ankle, not to mention damage to the AFO. A curved sole – one that moulds to the arch of your foot – provides the correct comfort and support.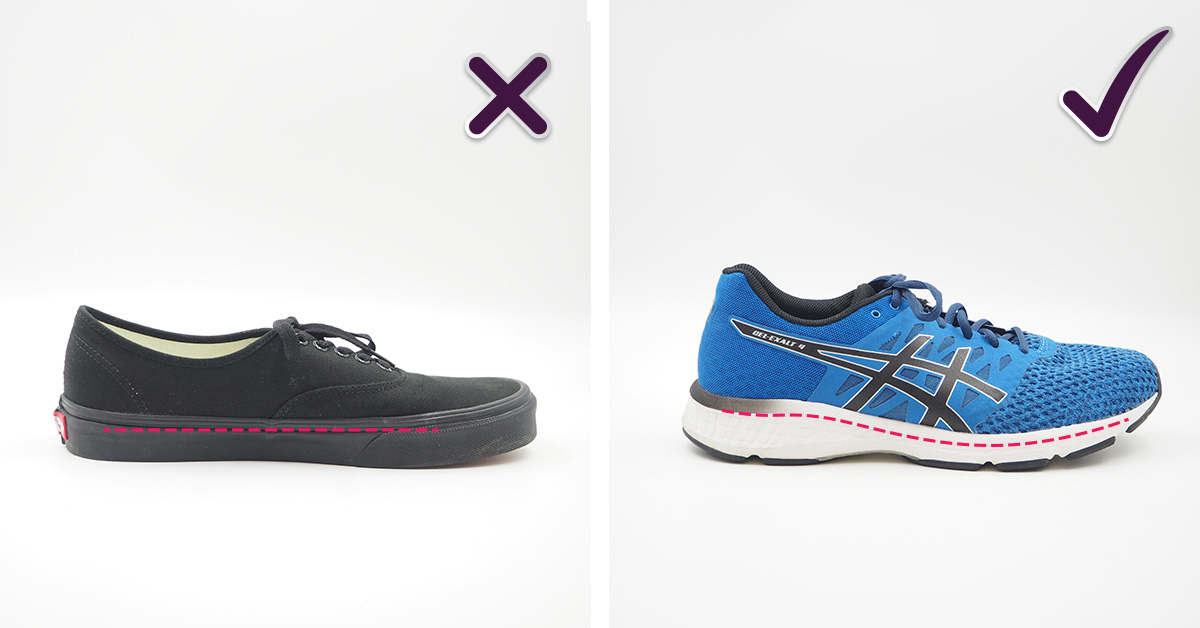 2. The innersole of the shoe can be removed
AFOs or splints will take up extra room in your shoe. An innersole that can be removed will help allow for the extra room needed.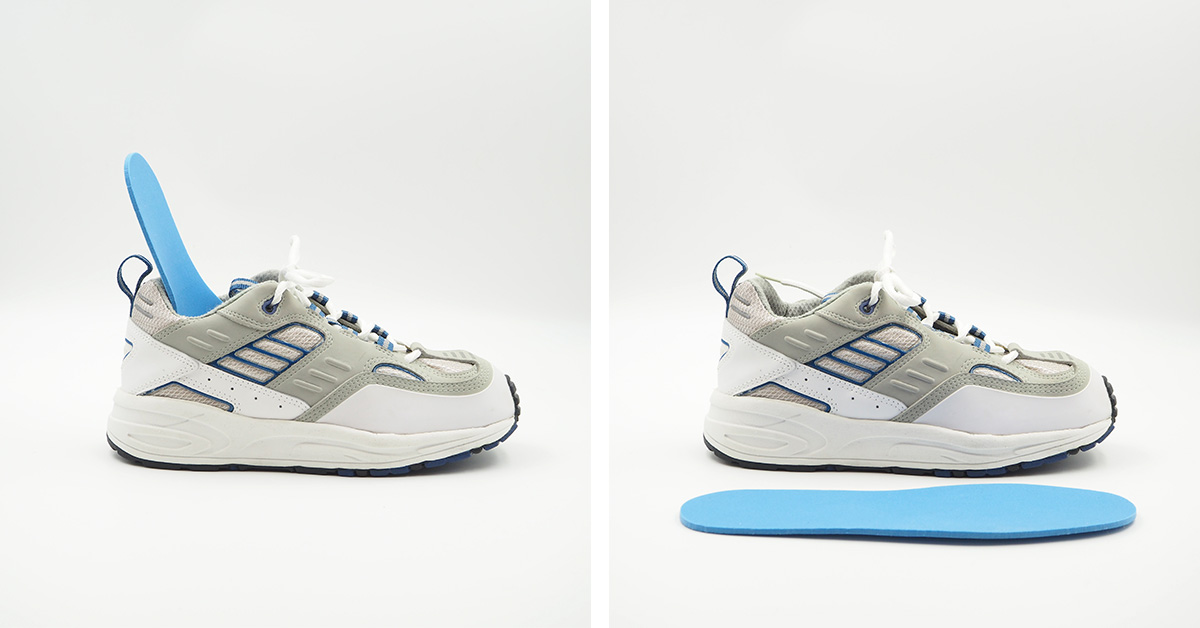 3. That the back of the shoe is quite hard and rigid
It's important that the shoe provides stability and control of the heel. A more rigid back also makes it easier for the foot and orthosis to go into the shoe.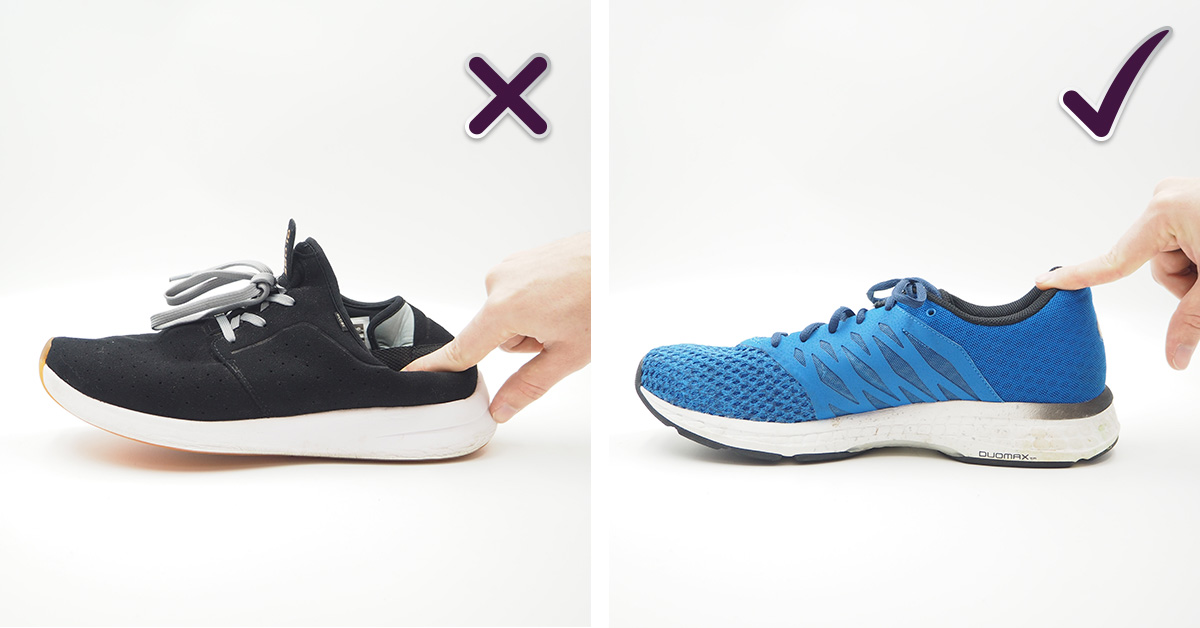 4. The shoe can be tightened and untightened easily
Hook and loop or shoelaces are the best options. These allow the shoe to be tightened but also untightened to allow a large opening for the foot and orthosis to slide in to.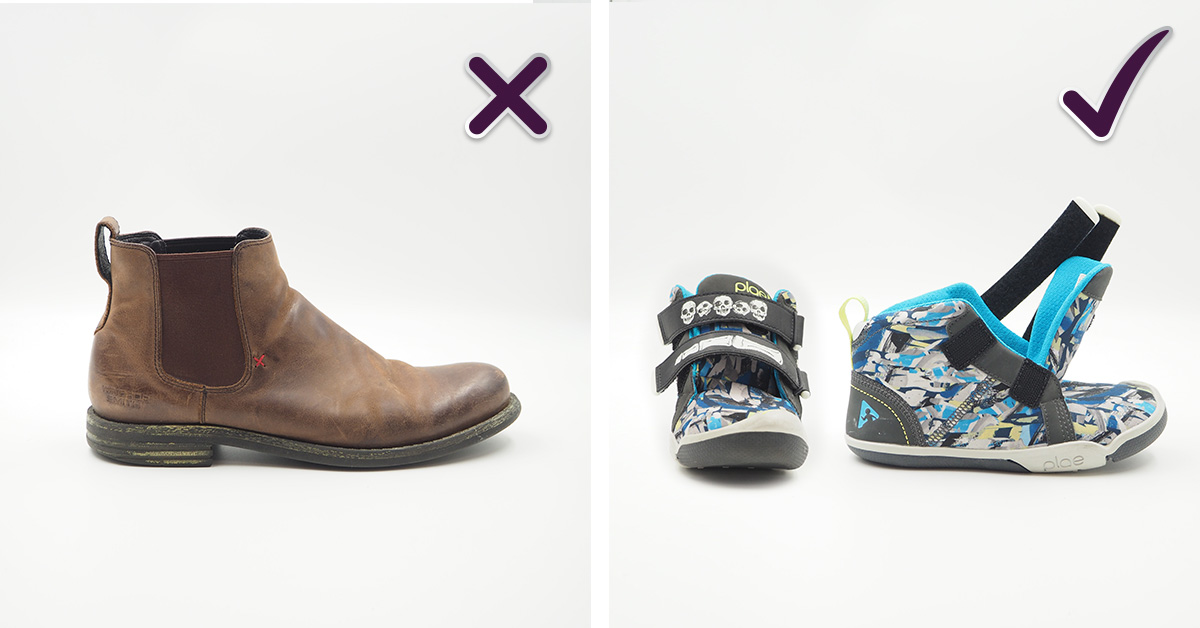 Without a large tongue which moves far enough out of the way, it may be too difficult to insert an AFO into your shoe.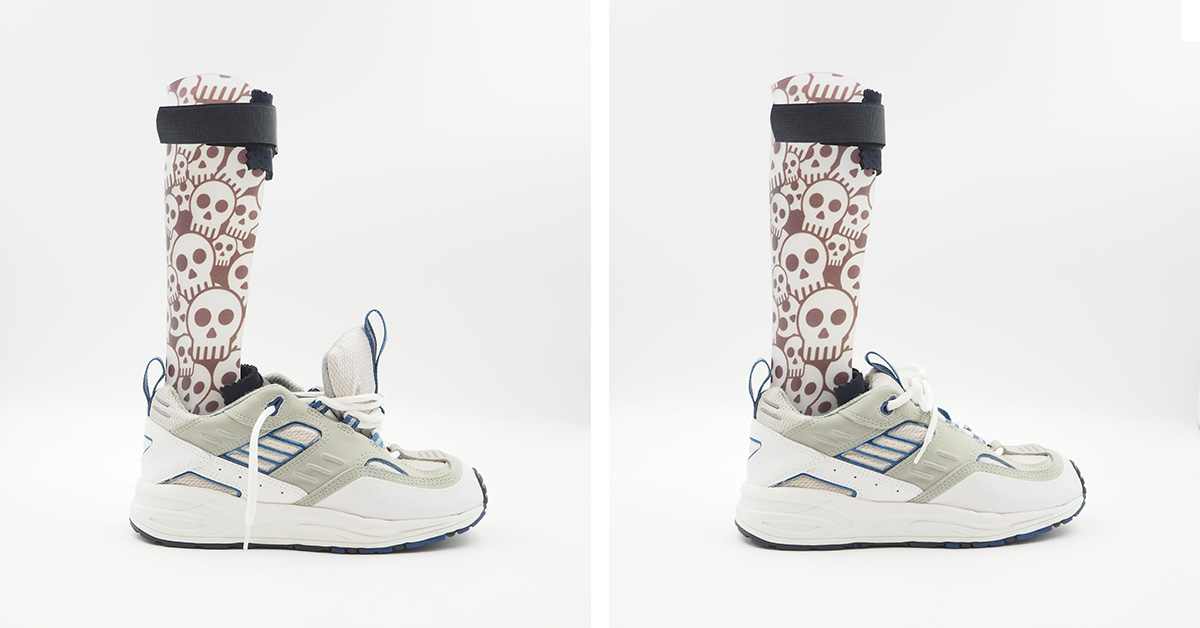 5. To buy one full size up
Buy a shoe that is one full size bigger than your current foot size. This allows for the extra room taken up by the orthosis.
TIP: You don't want a shoe any bigger than one size up because it can affect your balance and walking. One size up is typically ideal.